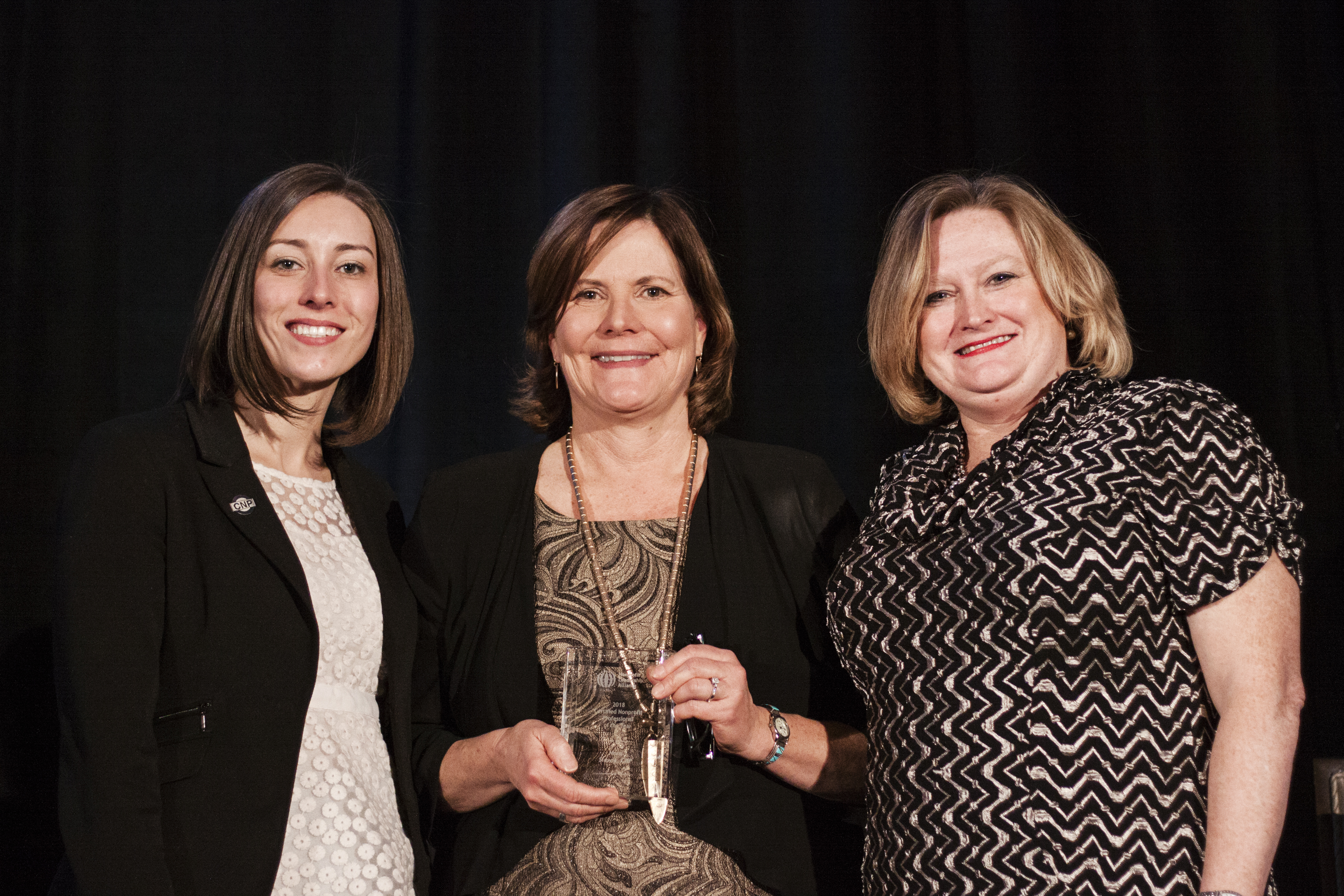 FOR IMMEDIATE RELEASE
DATE: January 11, 2018
CONTACT: Christa Beall Diefenbach, CNP, Nonprofit Leadership Alliance (Email)
Kansas City, Mo. – The Nonprofit Leadership Alliance recently presented Nora Slawik, CNP, with the prestigious Certified Nonprofit Professional (CNP) of the Year award. The award was presented at the annual Alliance Management Institute, an educational conference for students planning a career in the nonprofit sector, on January 5, 2018, at the Kansas City Marriott Downtown.  
With more than 30 years of nonprofit work including her current position at Juniper—a social-impact organization focused on making Minnesota healthier—Slawik has had a tremendous impact on the health and well-being of her community. Wanting to improve lives through the legislative arena, she successfully ran for political office and served more than 14 years, seven terms, in the Minnesota House of Representatives. In her current elected role as Mayor of the City of Maplewood, Minn., Slawik has formed partnerships between city community centers and the YMCA to improve efficiencies and services to her community.
"Given Nora's significant commitment to the people of Minnesota, both as a civic leader and nonprofit professional, it was clear she was the right recipient for this award," said Susan T. Schmidt, CNP, president of the Nonprofit Leadership Alliance. "We are incredibly proud of the work she has and will do to elevate our collective quality of life."
The CNP of the Year Award, sponsored by the Association of Certified Nonprofit Professionals, is given to an individual who has made meaningful contributions to the nonprofit sector and significant achievements at his or her organization. The 2018 honorees were chosen by an awards selection committee composed of key Alliance stakeholders, including affiliated faculty members, alumni, nonprofit partners, board members and sponsors.
About the Nonprofit Leadership Alliance: Since 1948, the Nonprofit Leadership Alliance has worked to strengthen the social sector with a talented, prepared workforce. Its Certified Nonprofit Professional (CNP) credential is the only national nonprofit management certification in the U.S. The Alliance system, which includes nearly 40 colleges and universities, 15 national nonprofit partners and more than 10,000 CNPs, is the largest network in the country working to build a talent pipeline for the social sector.
---