Home

/

Digital Badge Program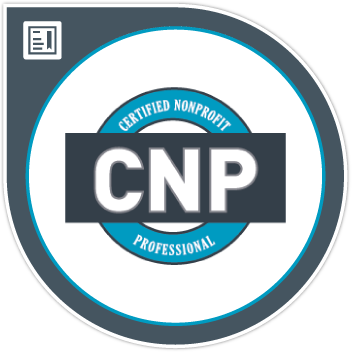 The Alliance Digital Recognition Program helps our students showcase their achievements by posting a digital version of the Certified Nonprofit Professional (CNP) credential to LinkedIn and other social media. It is a simple and easy way to share verified proof of the CNP's achievements in the 10 competencies. (All those who successfully completed an Alliance/American Humanics program are eligible.)
In addition, certain Alliance programs offer individual e-Certificates in many of the competency areas. As students complete the required learning outcomes, they can collect up to eight e-Certificates.
The Alliance's Digital Recognition Program is powered by Acclaim.
Why is digital recognition important?
The Alliance created this program so students may easily and quickly share verified proof of their achievements. The Alliance e-Certificates and the CNP credential are represented by a digital image that contains verified metadata describing the rigorous criteria involved with earning these qualifications.
Watch video: Recognize, manage, share and verify professional competencies with digital badges from Acclaim.
How do I claim my CNP digital credential?
If you are a current Alliance student, you will receive an email invitation once you have successfully completed all CNP program requirements. All former Alliance and American Humanics program participants should have received an email invitation encouraging them to claim the digital version of the CNP credential. If you did not receive your invitation or need another invitation sent, please contact our Marketing Executive.
How do I earn an e-Certificate?
Only certain campus programs offer the Alliance e-Certificates. If you would like to determine whether your campus offers the e-Certificates or if you are interested in enrolling in an Alliance program, please email our Student Services Coordinator.
How are CNP digital credential and e-Certificates shared?
The Alliance e-Certificates may be shared on LinkedIn, Twitter, Facebook and other popular social media platforms. This happens seamlessly through your Acclaim profile.
Tutorial 
What is the cost to participate in the Digital Recognition Program?
There is no fee for this program (beyond the fees paid through the campus program).
What e-Certificates are available?
Cultural Competency and Diversity e-Certificate
Nonprofit Financial Management e-Certificate
Nonprofit Fundraising and Resource Development e-Certificate
Nonprofit Marketing and Communications e-Certificate
Nonprofit Program Design e-Certificate
Nonprofit Governance and Volunteer Management e-Certificate
Nonprofit Trends and Innovation e-Certificate 
Frequently Asked Questions
Q. What is a digital badge?
A. Digital badges are web-enabled versions of a credential, certification or learning outcome.
Q. How does my credential get displayed as a badge?
A. We have partnered with Acclaim, a badging platform backed by Pearson, to translate the learning outcomes you've demonstrated into a digital badge. The technology Acclaim uses is based on the Open Badge standards defined by Mozilla and enable you to manage, share and verify your credential digitally.
Q. What are the benefits of a digital badge?
A. Representing your credential as a badge gives you the ability to share your abilities online in a way that is simple, trusted and can be easily verified in real-time. Badges provide employers and peers concrete evidence of what you had to do to do earn your credential – and what you're now capable of.
Q. Who is Acclaim?
A. Acclaim is a product of Pearson, the world's leading learning company. Acclaim works with credible organizations to provide digital credentials to individuals.
Q. How will I know if I've earned a badge?
A. You will receive an email notification from no-reply@youracclaim with instructions for claiming your badge and setting up your account for managing, sharing and verifying your certification.
Q. What if I don't want my credential to be public?
A. All information regarding you and your credentials can be easily configured in your Acclaim account. You're in complete control of the information about yourself that's made public.
Q. Is there a fee for using Acclaim?
A. No. Using Acclaim to manage, share and verify your credentials is free to badge earners.
Q. What's to keep someone else from copying my badge and using it?
A. While badges are simply digital image files, they are uniquely linked to data hosted on the Acclaim platform. This link to verified data makes them more reliable and secure than a traditional paper-based credential. It also eliminates the possibility of anyone claiming your credential and your associated identity.
Q. Where and how can I share my credential through Acclaim?
A. Every credential and profile on Acclaim has a unique URL that can be shared from the platform to LinkedIn, Facebook and Twitter; via email, embedded in a website or on a resume. You can also add your badge to an email signature.
Tutorial 
Q. What are labor market insights and how can I access them through Acclaim?
A. Labor market insights contain information pulled from active requisitions across the US. Based on your skills, learn which employers are hiring, what job titles you might be qualified for, salary ranges for those jobs and more. To access this information, click on any of the skill tags of the badges you've earned.
Q. Can my Acclaim profile include badges that have been issued to me from
other platforms?
A. Acclaim does not support the uploading of badges issued by other platforms.
Q. Can I export badges issued from Acclaim to other badge storing platforms?
A. Not at this time. The current open badge infrastructure standards do not allow for real-time verification of our badges outside the Acclaim platform, which is the main priority for ensuring verification. Acclaim is working with the open badge community on solutions for this.
Q. I should have been issued a badge, but never received a notification email.
How can I get my badge?
A. Contact our Marketing Executive, and be sure to add noreply@youracclaim.com to your email's safe sender list.
Q. I have a question about the Acclaim platform. Where can I find support?
A. You can find answers to many frequently asked questions here: http://support.youracclaim.com/