Thank you for your contribution. Your gift to the Nonprofit Leadership Alliance helps achieve our mission to strengthen the social sector with a talented, prepared workforce. Consider making a donation to make an impact in one or more of the following areas:
$35 – Credentialing scholarship for a student completing the CNP Program
$100 – Lunch for 10 students at the Alliance Management Institute
$300 – Tuition for one course in the new, online CNP Workforce Track
$1,000* – Provides critical resources that sustain our mission.
*Those who make an annual contribution of $1,000 or more are recognized in the Alliance's 1948 Leadership Society.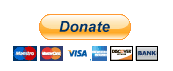 Why do you continue to support the Nonprofit Leadership Alliance?

Kenn Miller, CNP:
Boy Scouts of America-Heart of America Council's Scout Executive, Kenn Miller, has found great purpose int the mission. He says, "We support the Alliance because the program gave us the tools and network we needed to start as professionals in the nonprofit sector. Our classes in camp administration, volunteer management, fund development and group dynamics along with our nonprofit internships gave us real-world experience and that provided us a jump start over other entry-level candidates. We also believe in the Alliance mission of preparing students for employment in the nonprofit sector and believe it is important to give back to the program that gave so much to us."
IBM:

IBM's senior program manager of citizenship, Heidi Kraemer, has been instrumental in identifying strategic partnership opportunities that support the missions of both organizations. When asked why she continues to support the Alliance through her work with IBM, she says, "IBM supports the work of the Alliance because we recognize that nonprofits are changing communities for the better, yet they are only as strong as their workforce. We believe by investing in the leadership of the nonprofit sector, we are advancing innovation in the field that will accelerate change in a way the world has not yet seen."