Free Webinar: Quick, Easy 2020 Fundraising Planning
October 22 @ 12:00 pm

-

1:00 pm
12:00 p.m. – 1:00 p.m. Central
Are you tired of not having a plan every year?
Is the whole "oh no we can't make payroll" thing getting a little old?
Have you been thrown into your role, with no one to guide you and your boss just saying "DO IT"?
Are you tired of operating in crisis mode?
Do you wish you weren't just winging it all the time?
If any of this sounds like you, and you're tired of being so stressed, check out this webinar!
In this webinar, you will learn:
Fundraising planning 101
How NOT to make a fundraising plan
Your One-Page Fundraising Road-map
Ideas for multiple streams of income
Earned income streams that work for nonprofits
Putting it into practice
About the Presenter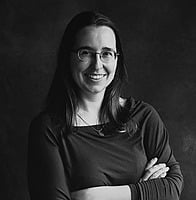 Mazarine Treyz is the author of The Wild Woman's Guide to Fundraising. She is the author of The Wild Woman's Guide to Social Media, published in 2012, given a 5-star rating by Nonprofit.About.com. Her latest book, Get the Job! Your Fundraising Career Empowerment Guide, was also given a 5-star review by Nonprofit.About.com.
Fundraising background: In 2000, she was an intern for Planned Parenthood Federation of America. In 2003, she wrote her first grants for Indonesian nonprofit Yayasan Emmanuel. In 2005, she co-founded a nonprofit called "The Moon Balloon Project" on the south shore of Boston, MA. Since that time, she has raised over $1M for various local, national, and international nonprofits with appeals, emails, grants, sponsorships, and more. And via her training to thousands of nonprofits all over the world since 2010, she has helped people raise hundreds of thousands more. She has been featured on the front page of Fundraising Success Magazine, in the Chronicle of Philanthropy multiple times, and on the nationally syndicated radio show, Career Clinic with Maureen Anderson.