Get Ready to Change the World Certified Nonprofit Professional
Why get a credential?
The Nonprofit Leadership Alliance knows the skills that hiring managers want to find. The CNP credential on your resume quickly tells employers you've got what it takes. All the right stuff to be a leader in the social sector. When you connect-the-dots between your experience and what you know from studying our 10 core competencies, you are prepared to reduce the learning curve on your first job by as much as 2 years. That means you will likely be promoted quickly and earn more early in your career.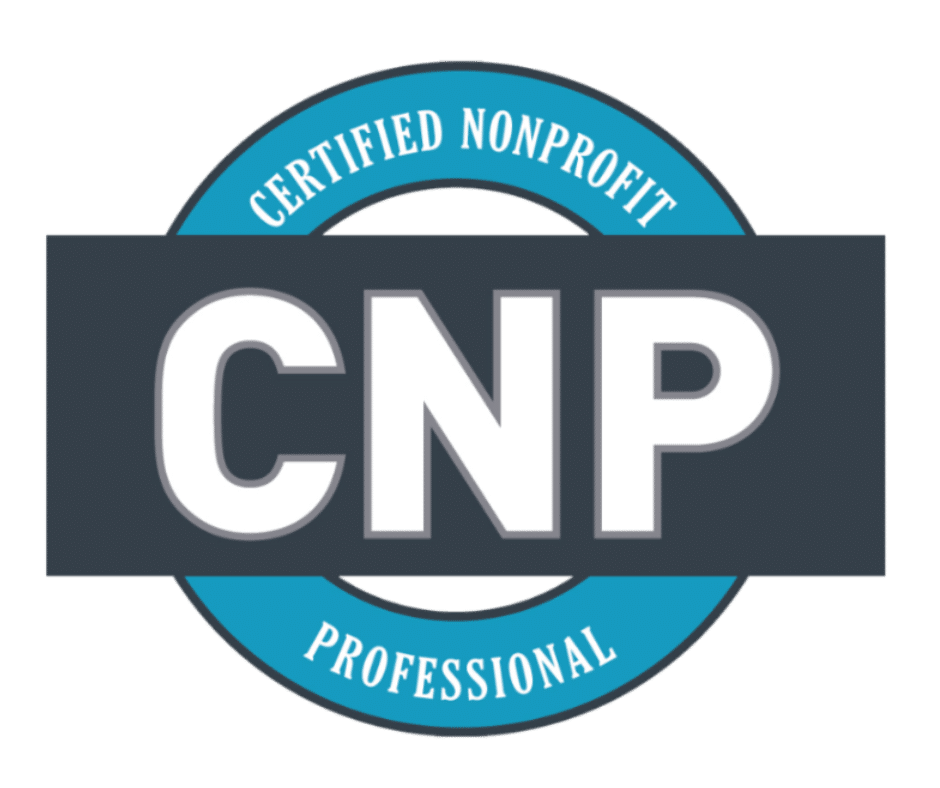 Answer A Few Questions To Find The Right Track.
CNP Competencies and Learning Topics
Since 1948, the Nonprofit Leadership Alliance has focused its certification on the competencies required for the success of nonprofit managers and leaders. While the list has evolved over the years, competencies remain at the center of the knowledge, skills, and abilities recognized by the Certified Nonprofit Professional (CNP) credential. Test your knowledge by taking the CNP Sample Quiz.
What does it take to earn a CNP?
When you earn your CNP, you will be part of a global network of professionals leading teams that make our world better. Every person who wears a CNP badge meets five requirements. Hover over each icon to learn more.
Meet our CNP Program Manager!
Have some questions? Schedule a meeting with Ariel personally!