Home

/

Certified Nonprofit Professionals
Certified Nonprofit Professionals
Dear CNPs,

Welcome to our network! And congratulations on investing in yourself in this meaningful way. I am confident that, like me, you will continue to find the training and resources to be invaluable.
At a recent Alliance event, one of our CNPs stated that, because of her CNP Program, she is frequently the youngest professional in the room. Although it has been many years since I completed my program, I certainly remember feeling that same way. It is the power of the CNP. By giving passionate professionals the resources, skills and knowledge they need to ask good questions and make sound decisions, they are set on a path for leadership.
Regardless of whether you earned your CNP because of career aspirations or an interest in healing the world, you are poised to have the greatest impact possible.
I hope you see that our journey together is just beginning. The Association of CNP's offers many opportunities for fellowship and learning. Let's continue investing in ourselves – with our own professional growth and so that we might together achieve the Alliance's vision of our world, only better.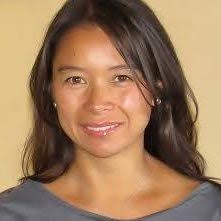 Debbie Espinosa, CNP

Immediate Past Chair, Association of CNPs
Associate Executive Director 
Downtown Oakland YMCA
[Connect to Debbie on LinkedIn]
About the Association
The Association of Certified Nonprofit Professionals is a group for all graduates of the Nonprofit Leadership Alliance (formerly the American Humanics) program. The purpose of the Association of CNPs is to support the programs, operations, and future developments of the Nonprofit Leadership Alliance and Certified Nonprofit Professionals. The Association of CNPs strengthens relationships among CNPs, current Alliance students and private and nonprofit sector leaders. The Association of CNPs is the portal for all Certified Nonprofit Professionals to continue their Nonprofit Leadership Alliance experience through a variety of different programs developed to specifically enhance the career development, networking and community engagement of CNPs around the country.
Anyone who graduated with the Certified Nonprofit Professional credential (or successfully completed the American Humanics program) is a member of the Association of CNPs. Association benefits include:
In order to stay connected, be sure to update your contact information with us. Click the link below and use your student profile credentials to log in. 
Don't know your login information? Fill out this form to update your information.